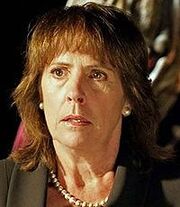 In six words (or less):
Edit
"Just a faithful back-bencher."
Age: 55
Married to Barry Grant a businessman from Liverpool.
Contact:
Edit
Born in Scarborough Yorkshire. Mother an actress and dancer, father a businessman. Two grown-up children Alice (25) and Robert(28). Previously married to marketing consultant Max Farnham (divorced 2004). thumb|300px|right|Harriet on TV
Work and education:
Edit
Hobbies:
Edit
Watching TV, Reading detective novels and science fiction, Ran the 1991 London Marathon in support of Breakthrough Breast Cancer in 5h10m32s. Fine wines and red meat.
Political Beliefs:
Edit
Describes herself as being on "the green wing of the conservative liberal party".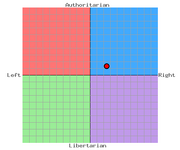 Positions:
Edit
Believes that global warming will be solved by market forces and carbon taxing
On the record as being against the invasion of Iraq
Generally against a federal Europe, but pro a free market in goods and services
runs a surgery jointly with Janet Croaker the MEP in Polish and Latvian
For small taxes, cutting red tape for small and medium sized businesses
For school vouchers
pro pivatising the NHS
Against new Nuclear Power plants
Against the A45 by-pass
Against closing the Dr Who A&E
For increased spending on Libraries and broadband for schools
Pro death penalty for terrorists
wants to legalise class A drugs
anti-gay marriage (despite her son being a well known gay rights campaigner)
Memberships:
Edit
National Trust (1986 - present)
RSPB (1986 - present)
Greenpeace (1986 - present)
Holidays:
Edit
South of France
Italy
Skiing in Austria every winter
(listen to her Desert Island Disks on BBC Radio 17 March 2002:
1. Suite for Cello, op 72 - Performer: Rostropovich
2. Rock Around The Clock - Performer: Bill Haley and His Comets
3. At the Balalaika - Performer: Ilona Massey
4. Don't Fence Me In - Bing Crosby with the Andrews Sisters
5. Cello Suite No 6 in D major - Bach
6. An Orkney Wedding, with Sunrise Performer - Sir Peter Maxwell Davies
7. String Quartet No 13 in B flat - The Lindsay String Quartet
8. John Brown's Body - The Wayfarers Trio
Last downloaded to iPod:
Transport:
Edit
1) Range Rover (5 years old, 75,000 miles, dented)
2) Volkswagen Eos, canary yellow (new)
3) Mountain Bike
1. Pennies don't fall from heaven - they have to be earned here on earth.
2. No one would remember the Good Samaritan if he'd only had good intentions; he had money as well.
3. Economics are the method; the object is to change the heart and soul.
4. My policies are based not on some economics theory, but on things I and millions like me were brought up with: an honest day's work for an honest day's pay; live within your means; put by a nest egg for a rainy day; pay your bills on time; support the police.
5. Defeat? I do not recognise the meaning of the word.